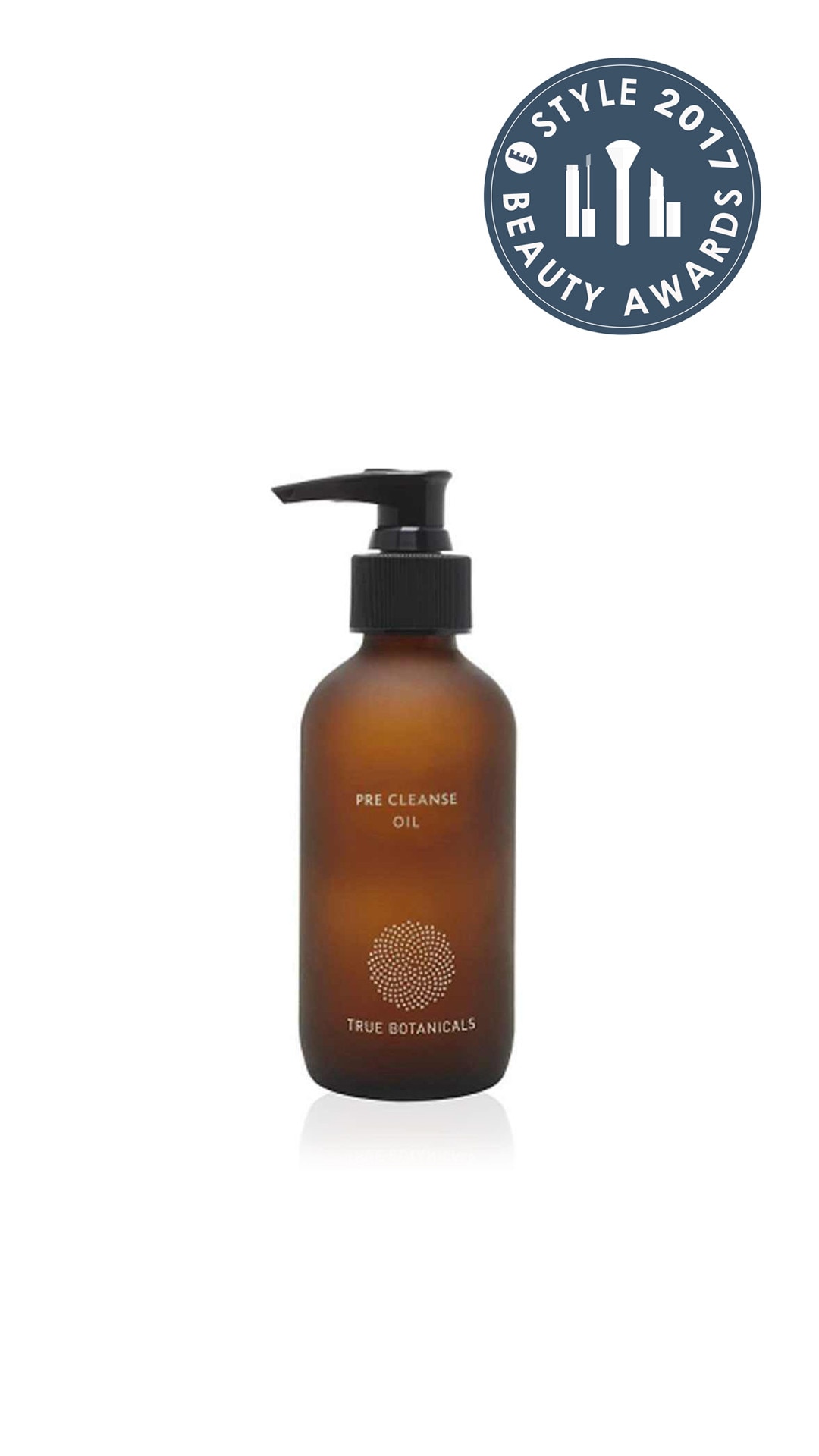 Best Pre-Cleanse
If you love to double cleanse, look no further than this baby. A pre-cleanse is used before a regular cleanser to help break down makeup, particles and gunk that may get in your pores, which is exactly what this powerful vegan formula does—without stripping off too much (the skin layer that makes you glow). Tugging at your skin to get off a day's worth of foundation and mascara can cause early fine lines and wrinkles, but one gentle swipe of this oil will instantly dissolve undesirable residue. Do oils scare you? Worried about breaking out? The jojoba oil used in the formula helps regulate your skin's natural oil production, which means you won't produce more or less. If you're on the drier side, the sesame oil helps to lock in moisture…even after you follow up with a cleanser. Not to mention, the lemony-herb scent is indulgent.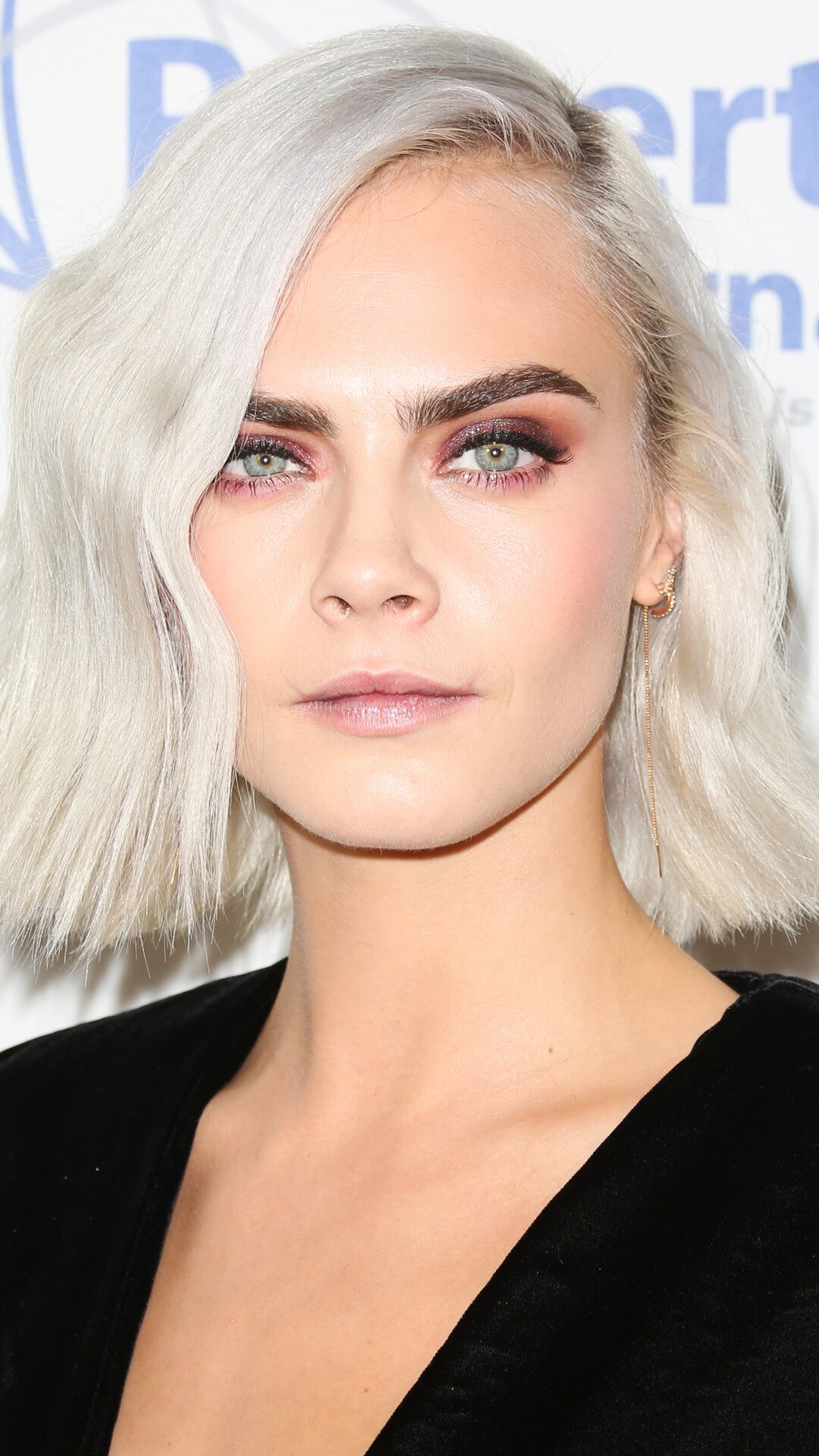 Cara Delevingne
When you're constantly in the limelight, you need a cleanser that breaks down particles but also doesn't strip away your natural glow. Not only has celebrity makeup artist and green beauty expert Katey Denno used the pre-cleanser to prep Cara's skin for the fourth annual unite4:humanity gala (look at that dew!), but she's also used the product on Amber Heard, Natasha Lyonne and Better Things' Mikey Madison.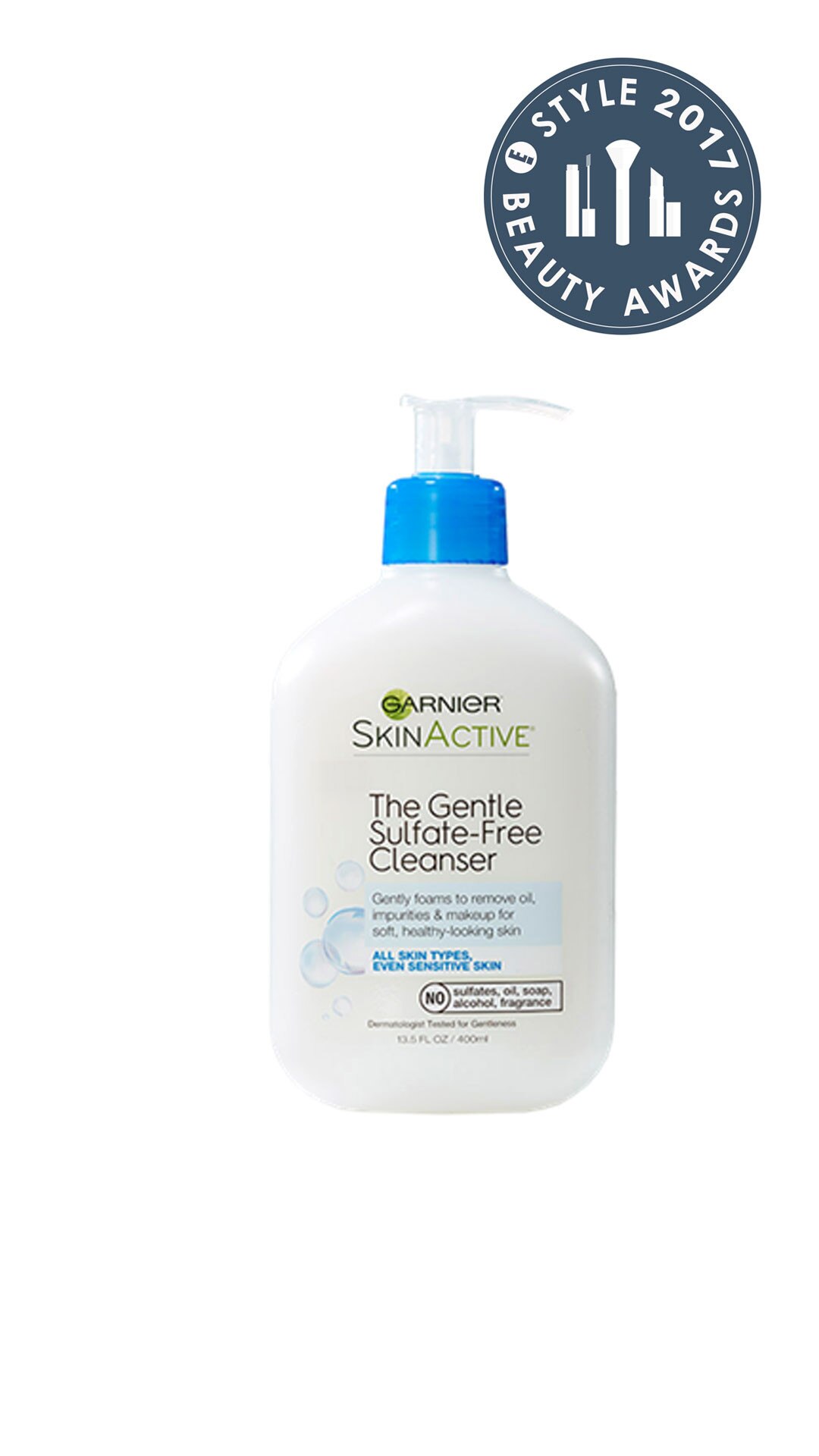 Best Face Cleanser
If you stick your nose up at drugstore products, you might as well click away. If, however, you appreciate an effective formula—no matter the price point, take note. While there are a bazillion face cleansers out there, this budget buy performed the best on our wide range of test subjects. Those with sensitive skin liked the gentle gel formula—with no oil, soap, fragrance or alcohol—while others who prefer a more thorough cleanse were pleasantly surprised by its result (without the use of harsh chemicals). The only drawback: Those with dry skin may feel a little drier afterward. Pairing with a nourishing pre-cleanse for optimal results recommended.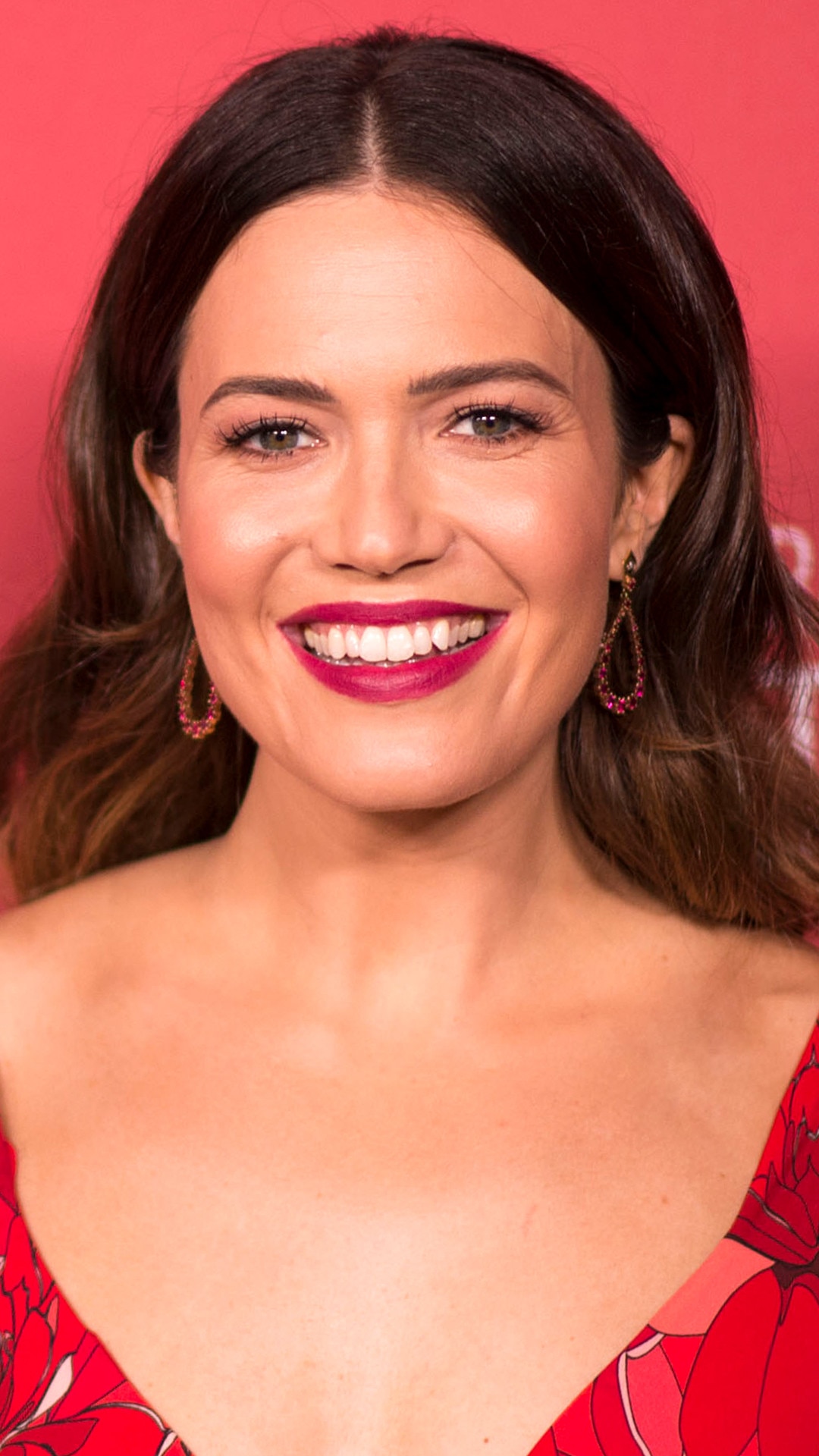 VALERIE MACON/AFP/Getty Images
Mandy Moore
As the face of Garnier, the This Is Us actress is expected to tout the brand, but, also having sensitive skin, Mandy has actually used the cleanser, too. The prosthetic makeup the star wears on the hit NBC show "ruins" her skin, she told Refinery29.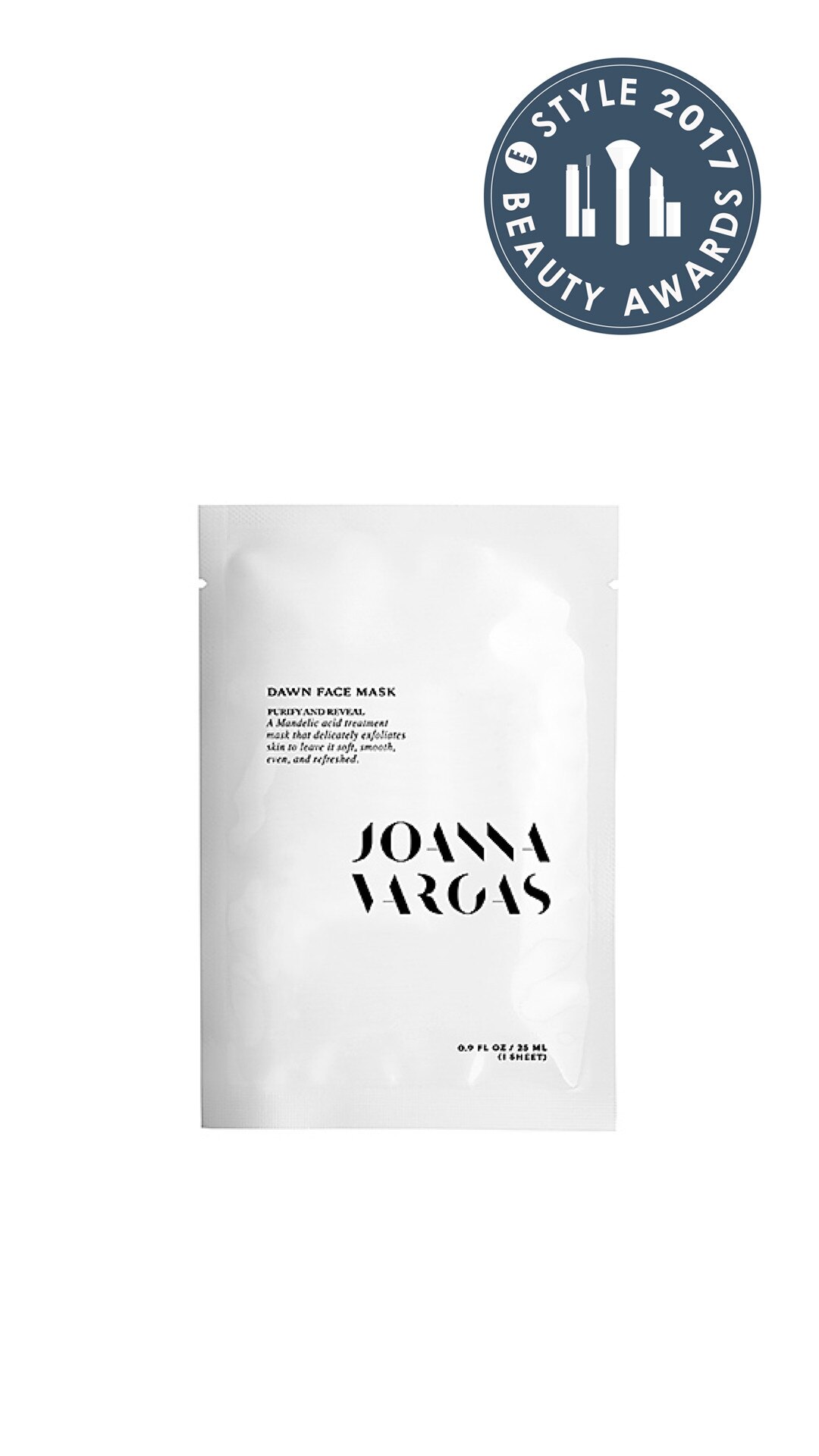 Best Sheet Mask
OK, $75 is a lot for any beauty product, but in Hollywood, it's the standard. There are so many masks that are just effective, but when it comes to luxury options, this sheet mask's celeb fans alone make it a top contender on our list. Created by celeb aesthetician Joanna Vargas, this is the answer to your award-show after-party hangover…or just regular hangover. When skin is feeling overworked and dehydrated, the bamboo sheet mask feels like a cocoon of youth. Have you ever seen Wanted? Think of the scene when James McAvoy re-emerges, healed from a wax bath, after Angelina Jolie shoots him. Yeah, like that. Or if you want to get technical, it's called mandelic acid—the stuff that accelerates cell turnover.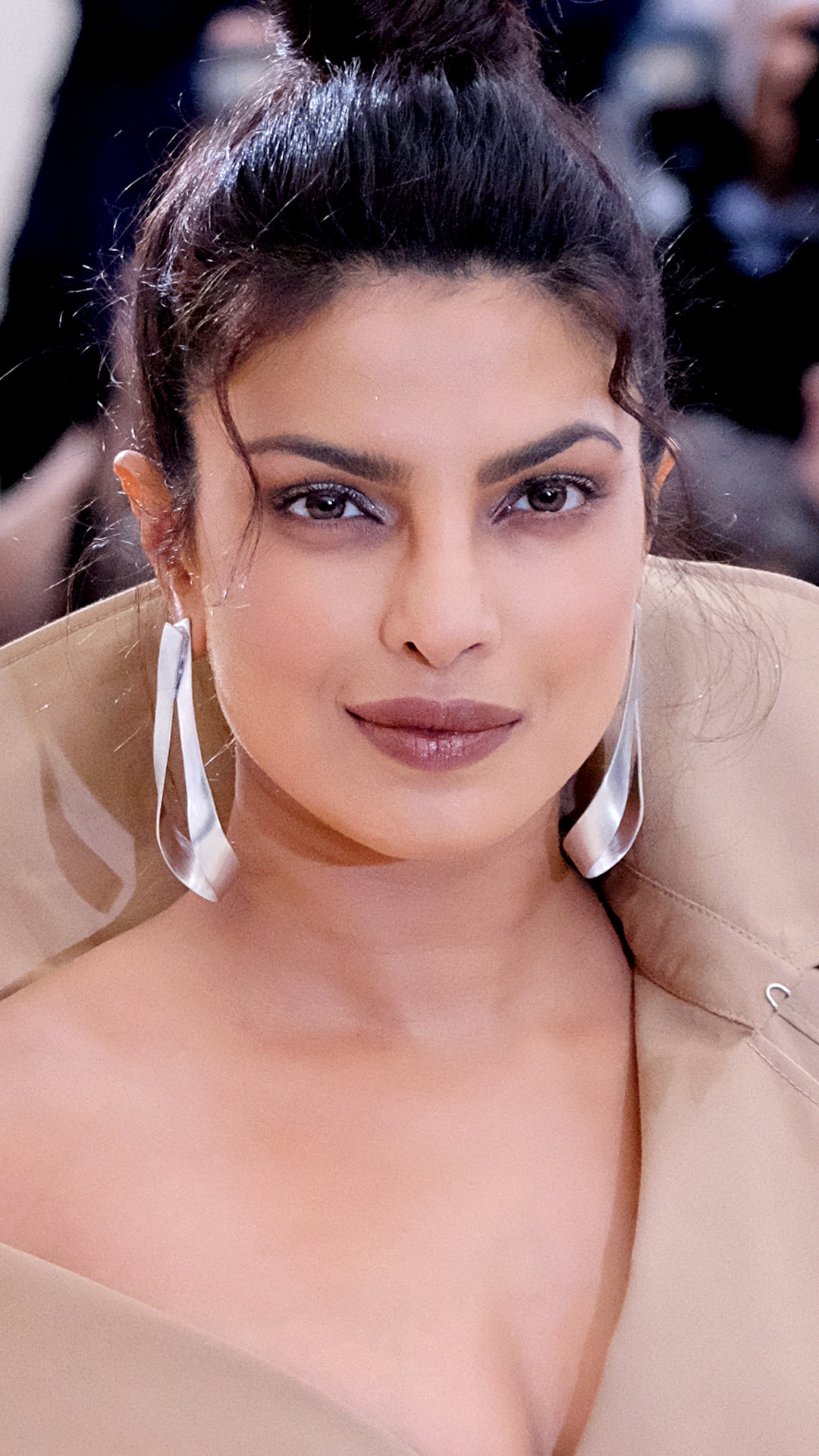 Charles Sykes/Invision/AP
Priyanka Chopra
Did we mention Joanna was one of Hollywood's top facialist. Even though the product officially launched in July, Joanna treated the likes of Emma Roberts, Julianne Moore, Haley Bennett, Karlie Kloss, Dakota Johnson, Sofia Coppola, Cassie, Diddy, Leslie Mann and Priyanka with this sheet mask for the Met Gala.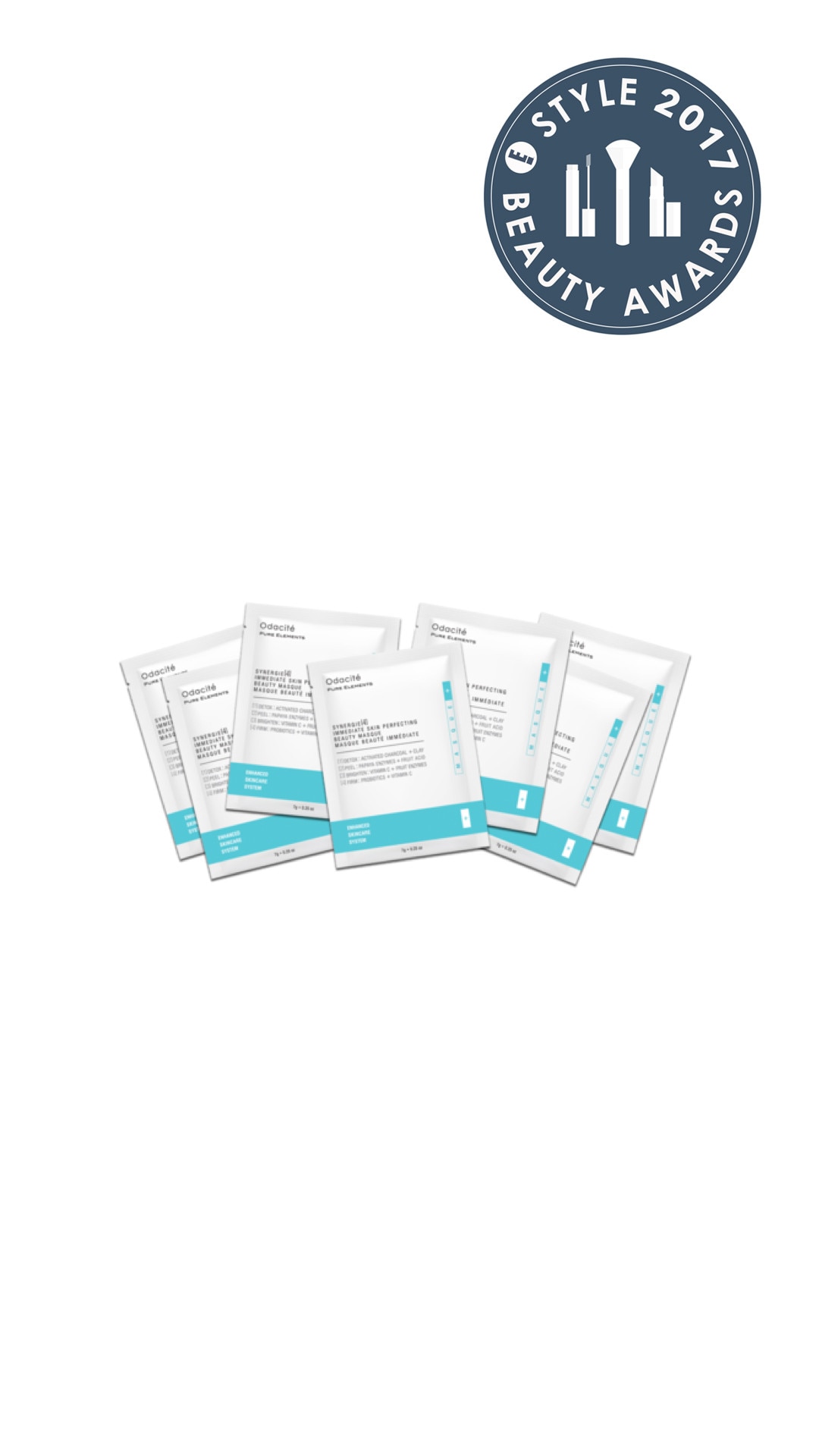 Best Face Mask
You many have never heard of this brand, but Hollywood has. Call it the California lifestyle, but all the products from this brand are vegan, certified organic and made in the Golden State (with a simple French sensibility). It's like the green juice of skin care. That, of course, doesn't mean it doesn't pack a powerful punch. Open one of these water-activated satchets containing detoxifying charcoal to purify pores, then firm. You won't miss the firming process. Think: old-school clay masks that dry so hard, you can't laugh…except this one also exfoliates and brightens skin in between.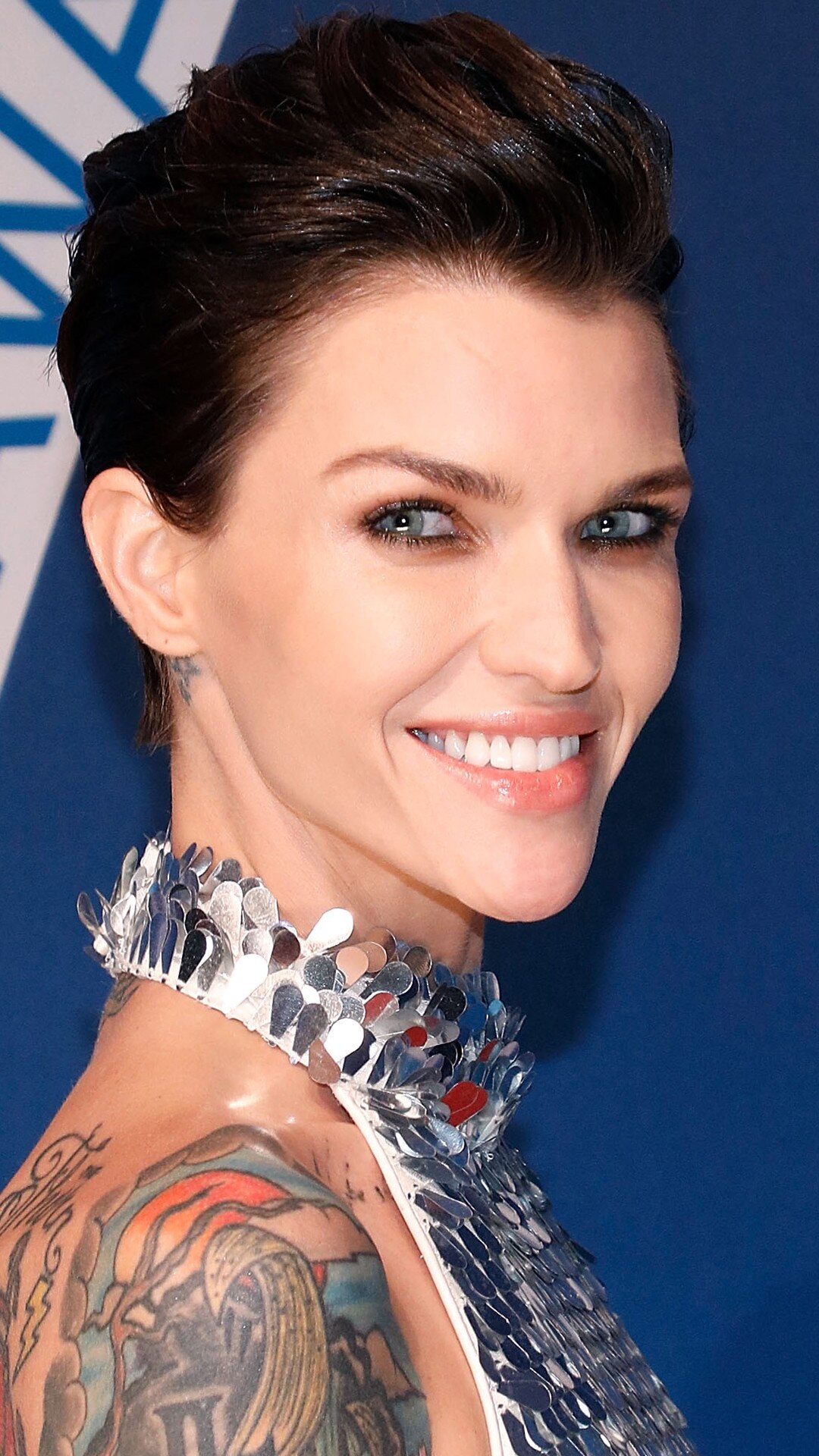 Ruby Rose
A fan of green beauty (and shopping on The Detox Market, the hub of green beauty products), the Pitch Perfect 3 star is a fan of the brand's Pomegranate Rose Geranium Serum and healthy skin care in general. "If I'm doing a mask, I have the Mahalo Petal mask, which is hydrating. It's good for red carpets and things like that. I also like a charcoal one from Odacité—I'm obsessed with anything charcoal," she told The NYT.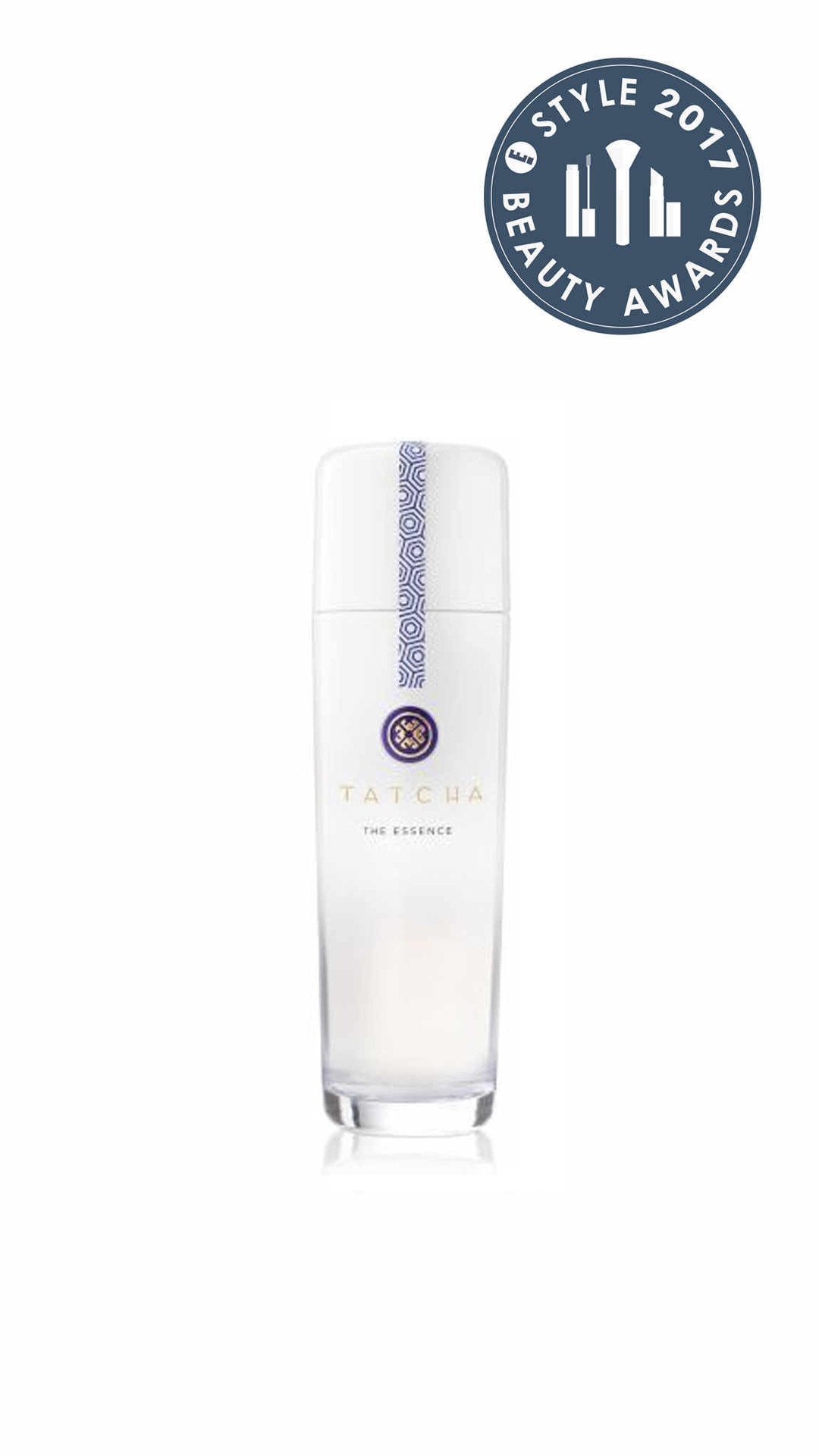 Best Toner
Essence, serum, toner…what does it all mean? Well, in today's age, they are often interchangeable. Serums and essences are lightweight moisturizers that pack tons of hydration onto your skin, while toners are typically used before applying serums or moisturizers, to create another layer of moisture so your products absorb all the better. This latter case is exactly what The Essence does (confusing, we know). Thanks to Japanese superfoods—rice, algae and green tea—you get the effect a great toner plus anti-aging and smoothing results in one, um, essential bottle (sorry, we had to).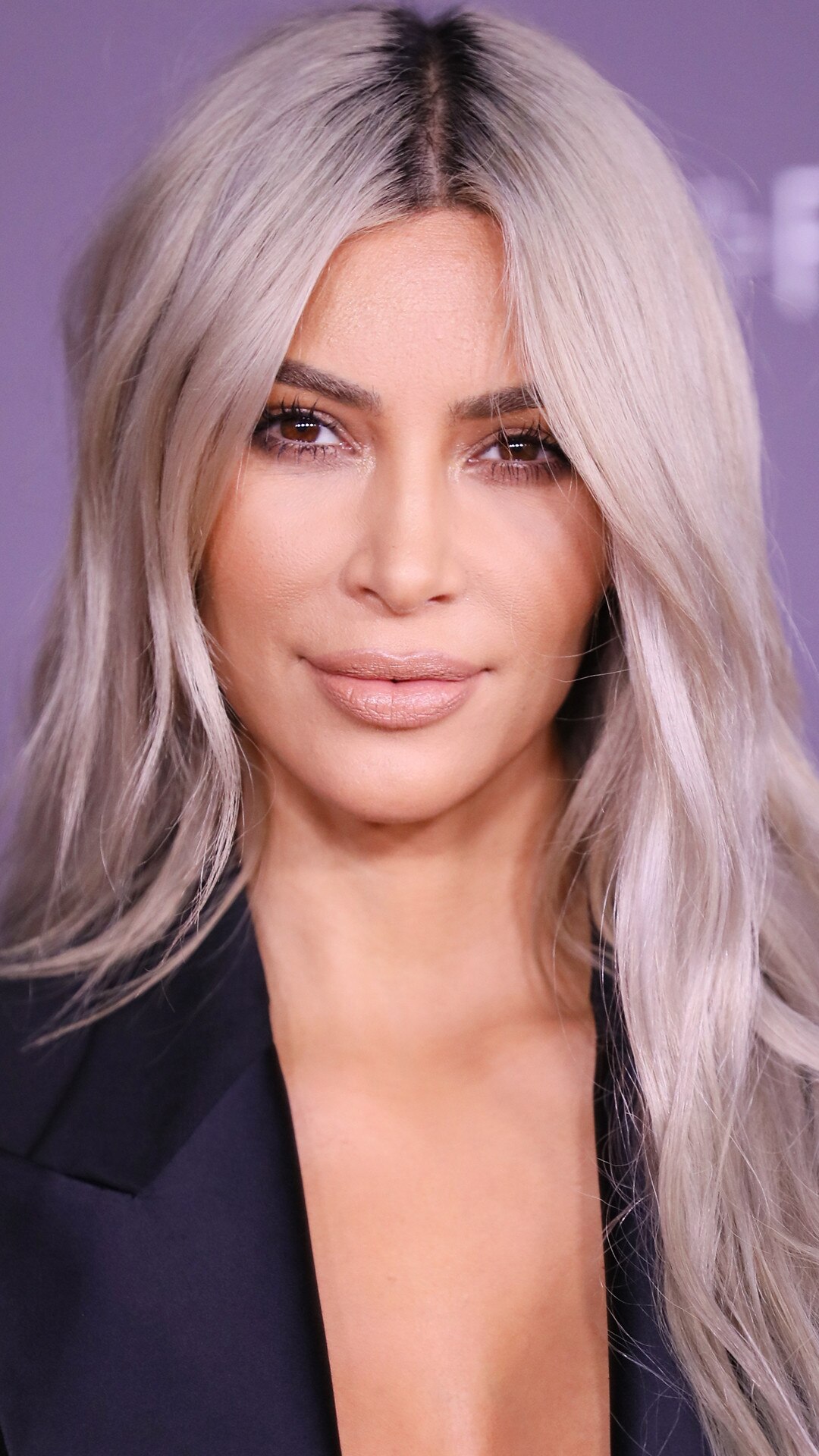 Kim Kardashian
We already know KKW uses Tatcha's Luminous Dewy Skin Mist to wet her makeup brushes to create more vibrant pigment, but Kim's go-to makeup artist Mario Dedivanovic has also used The Essence to prep the Keeping Up With the Kardashian star's skin.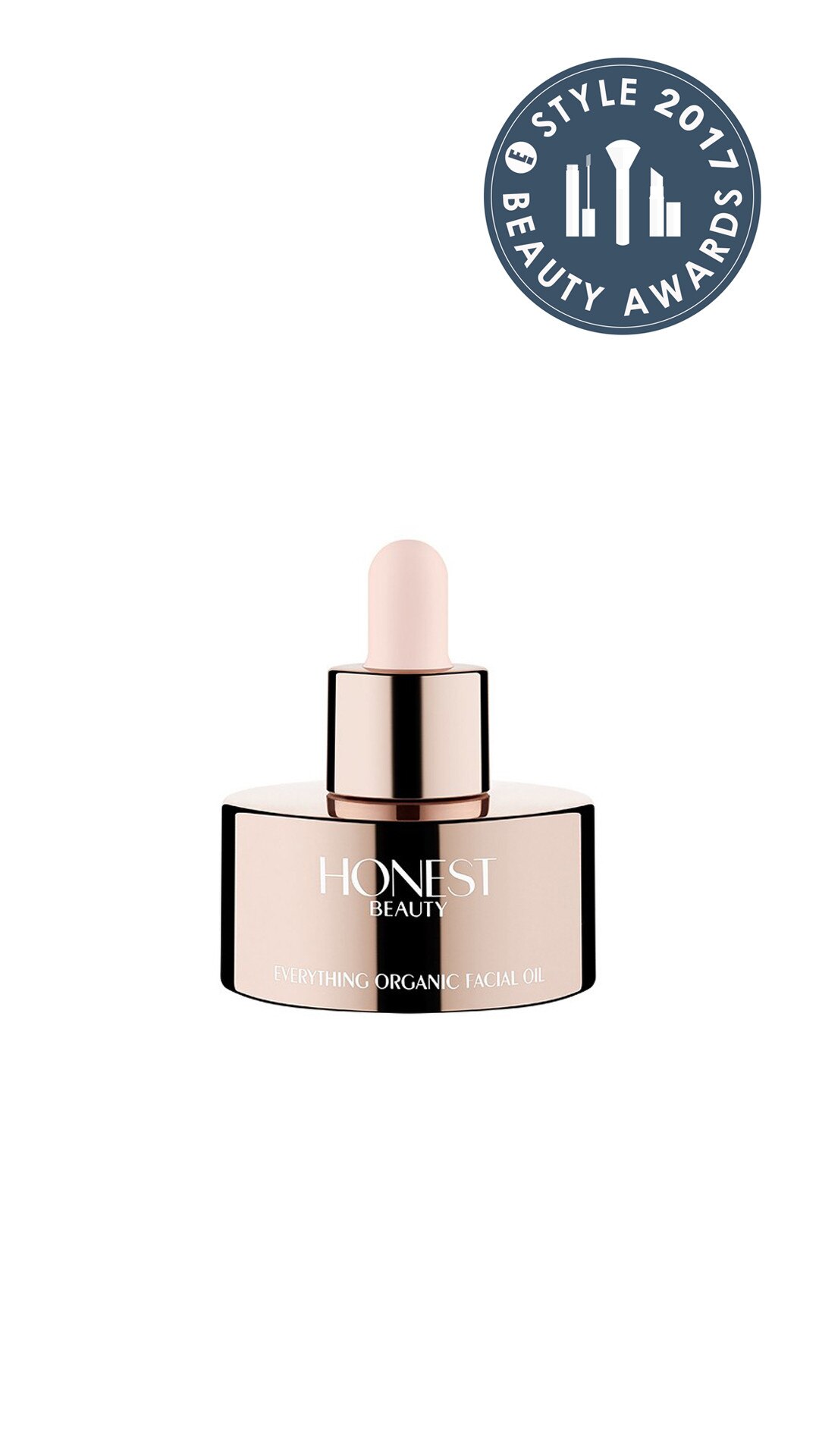 Best Face Oil
There are a lot of face oils on the market: Your skin may want to drink up some like expensive wine, but oftentimes, you just need one for everyday wear. And the Everything Organic Facial Oil can be really used for everything. We loved its versatility, while others were very specific to skin type and even the weather. A little thicker in consistency, the formula is antioxidant rich. Your face is eating a garden of vitamins with each drop, but the best thing about this product is that you can use it alone, with other moisturizing products and even on top of makeup to create a dewy finish. Not to mention, the herbal scent is pretty soothing.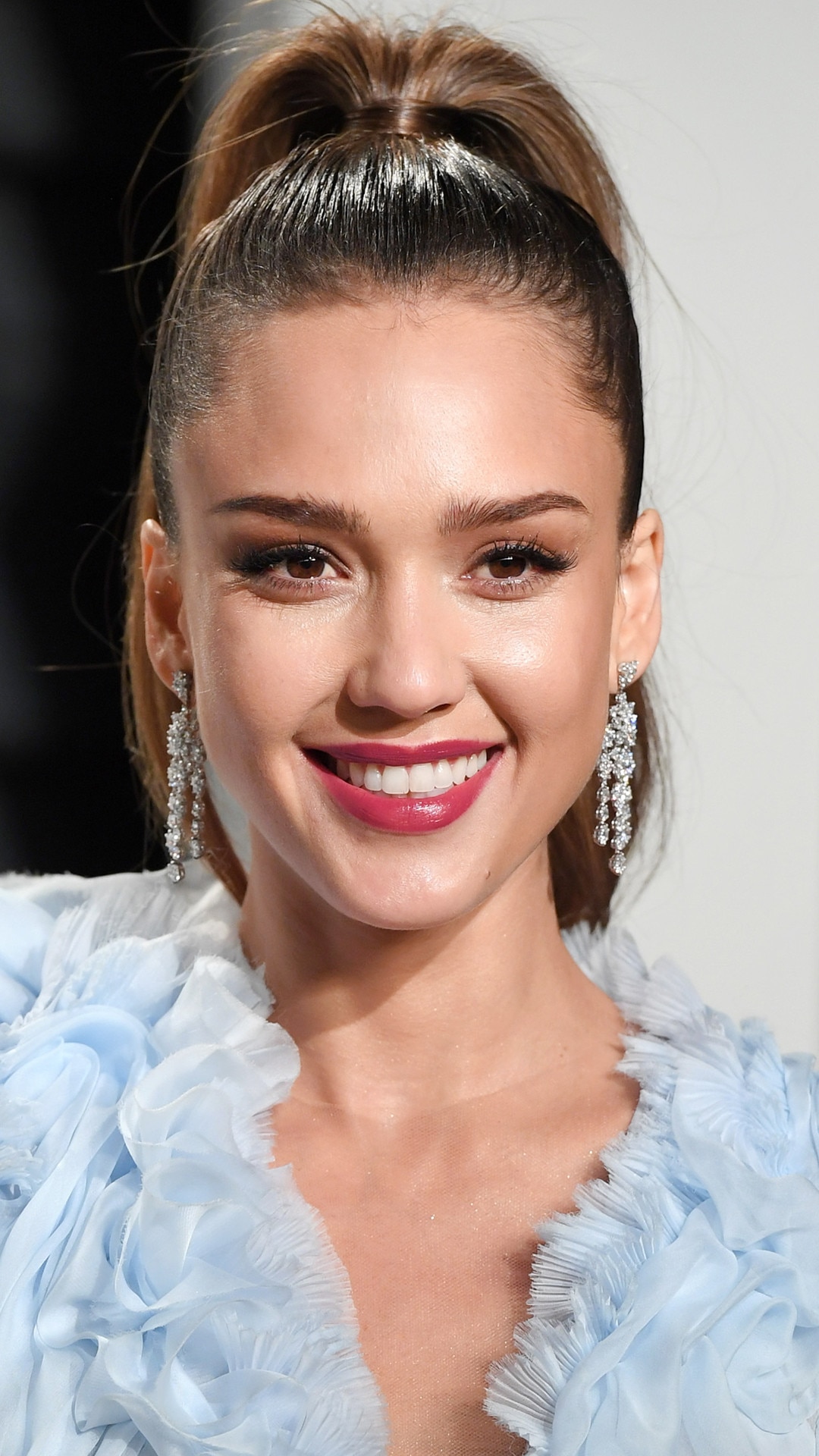 Jessica Alba
Of course, the founder of Honest Beauty is going to rep her own products, as seen here at the Vanity Fair Oscar Party. The product has been especially useful while the lifestyle mogul has been pregnant since it doesn't contain retinol or salycic acid like many trendy skin-care products do.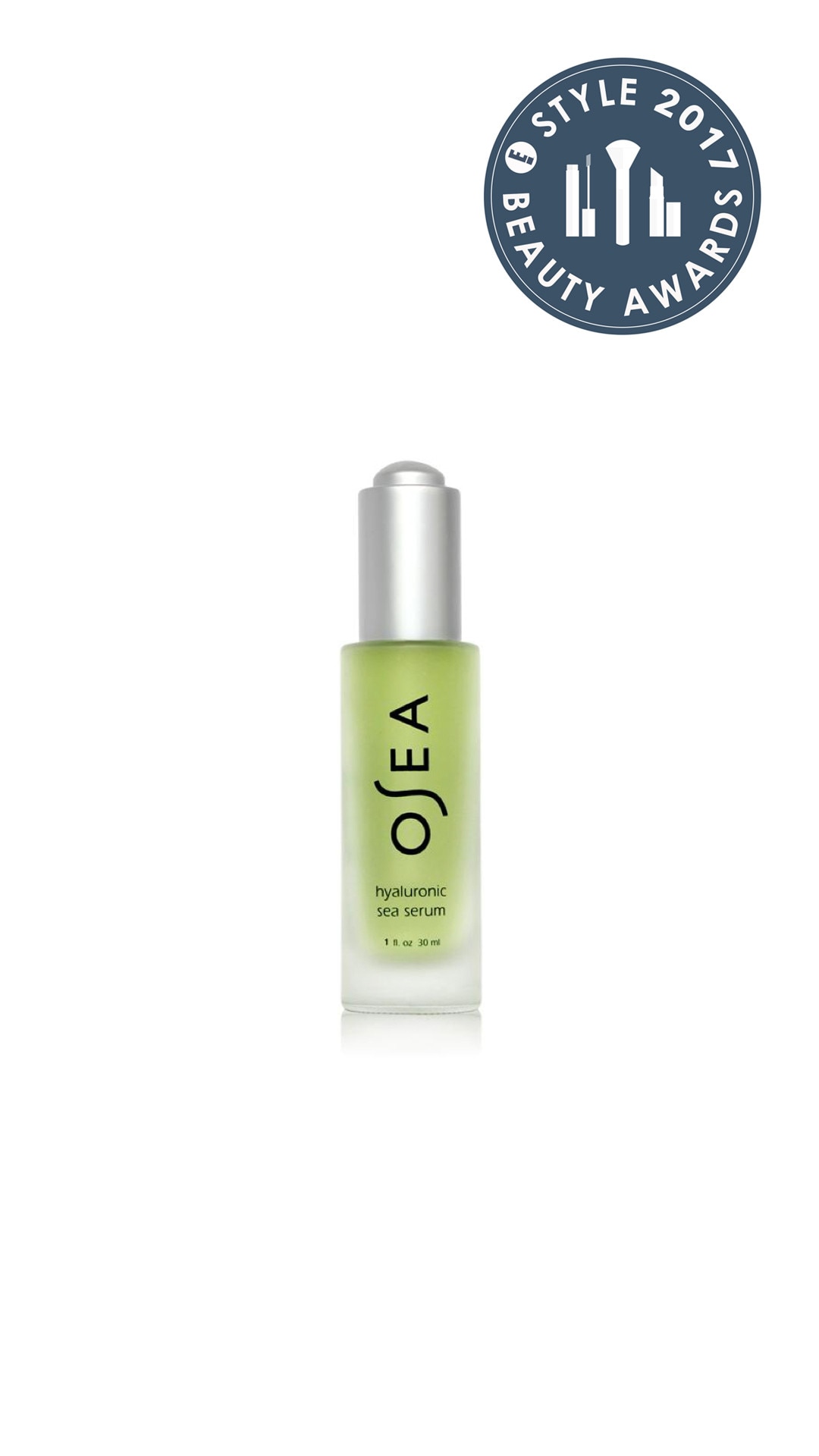 Osea
Do you want to know what a seaweed wrap for you face feels like? Press down on this green ampoule for a drop of the protective and moisturizing powers of the sea. Osea is an all-natural, organic, Malibu-based brand that uses algae and its deeply hydrating minerals and vitamins to penetrate skin. This thicker consistency has tons of the stuff, plus everyone's favorite hydrating ingredient, hyaluronic acid. After application, your skin may feel a little dry or tacky, but that's the red algae protecting skin from pollutants. Moisturizer is definitely recommended after. If the Little Mermaid was real, we think Ariel would be all about this serum.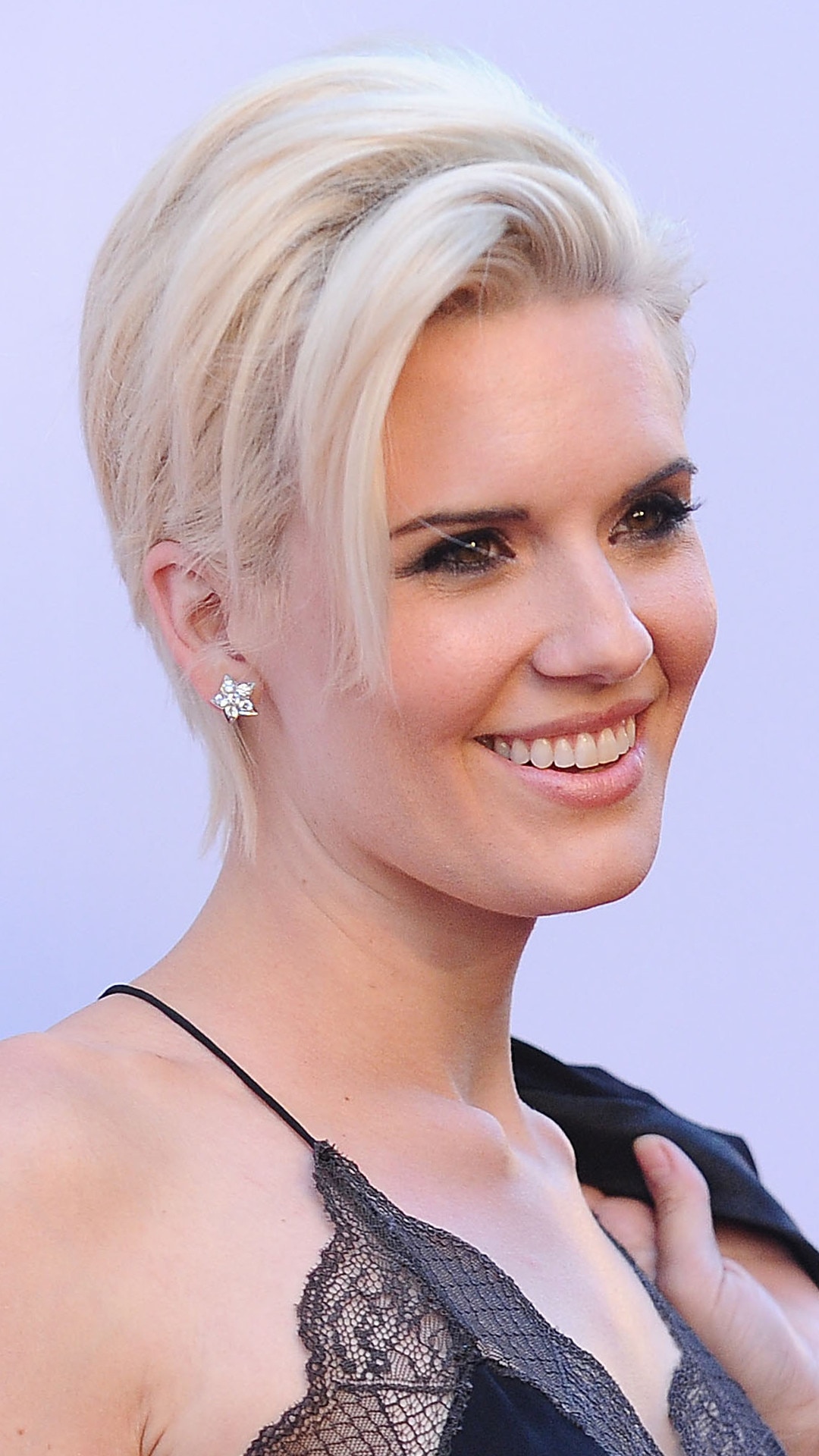 Maggie Grace
Emma Roberts may be a fan of the brand's moisturizer and eye and lip balm, but the Taken star and CSI: Miami's Megalyn Echikunwoke both love the anti-aging sea serum. Basically, young Hollywood can't get enough of this brand. Perhaps it was all Miley Cyrus, but all things Malibu became popular this year.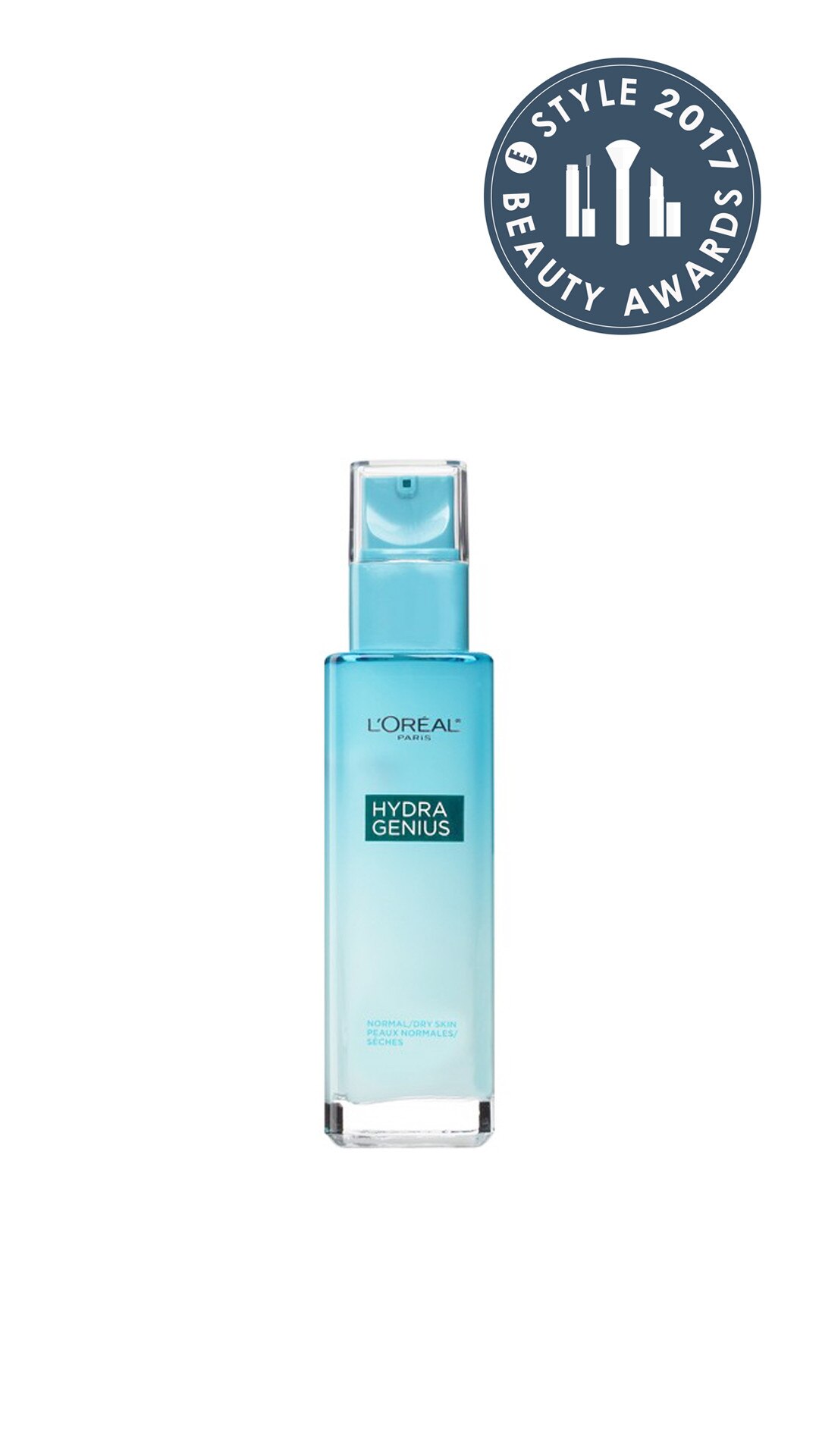 Best Moisturizer
Truth: As beauty editors, we tend to recommend more complex (and, yes, oftentimes more expensive) products for skin care. The thought that it's more formulated, the better. However, that doesn't ring true here. Sometimes, an affordable drugstore brand has everything you need for general skin-care purposes. It may not be rich and creamy like prestige moisturizers, but this water-based formula (Aloe water and hyluronic acid sittin' in a tree. K.I.S.S.I.N.G.) is deeply hydrating without clogging or weighing down your pores. The efficacy is insane for normal and oily skin. If you have drier skin, it may feel a little extra dry due to the mattified finish (it won't look wet).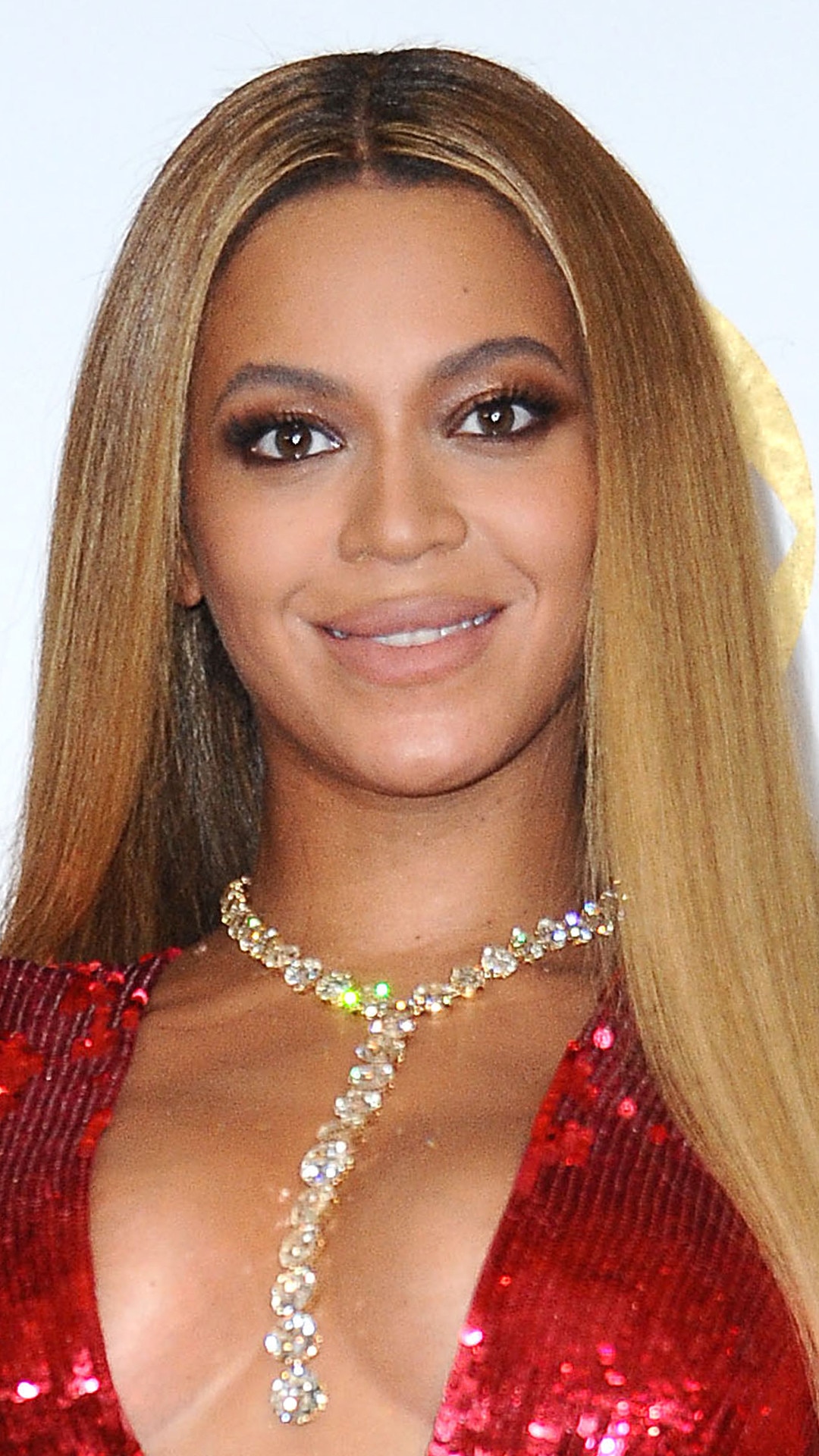 Beyonce
Not only is the product impressive, but the celeb usage runs deep. We're not going to ignore that L'Oréal has tons of endorsement deals with stars and their makeup artists, but if it's good enough for Blake Lively, Karlie Kloss and Serena Williams to wear at the 2017 Met Gala, it's worth a try. Oh, and if L'Oréal ambassador Beyoncé isn't too big to try it for the Grammys, we're not too good to use it come this holiday season.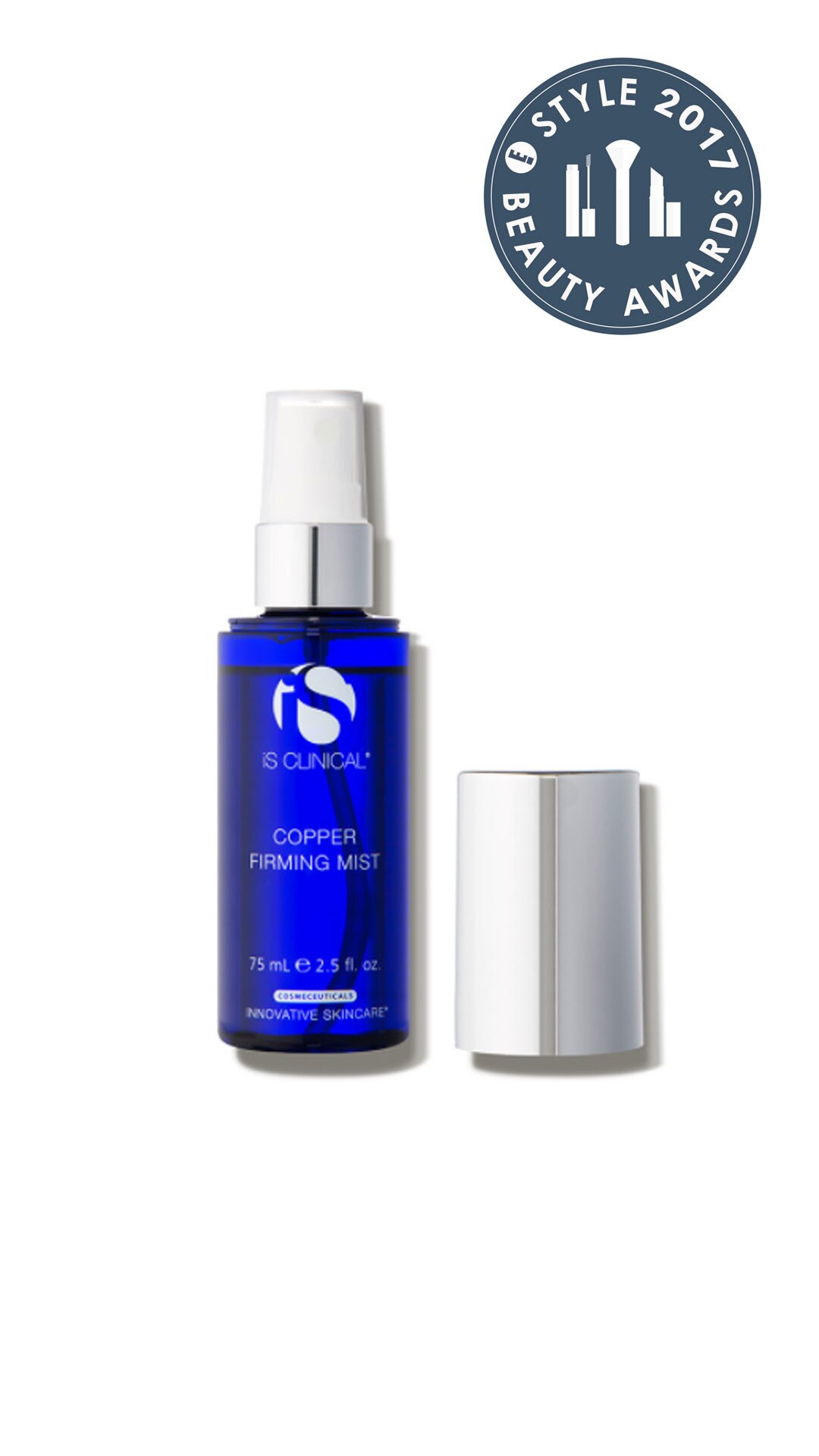 Best Face Mist
New this year, a travel-size face mist like no other. While other options are refreshing at best, this formula protects against pollutants while copper balances your skin's pH level and boosts collagen (yes, all that in a mist!). Where's a raised hands emoji when you need it? You can bet this TSA-friendly bottle will become a celeb travel essential, if it isn't already. It may sound scary, but iS Clinical is anything but: Its formulated products target specific needs, which makes the brand's serum not only a best-seller but popular among the Hollywood set.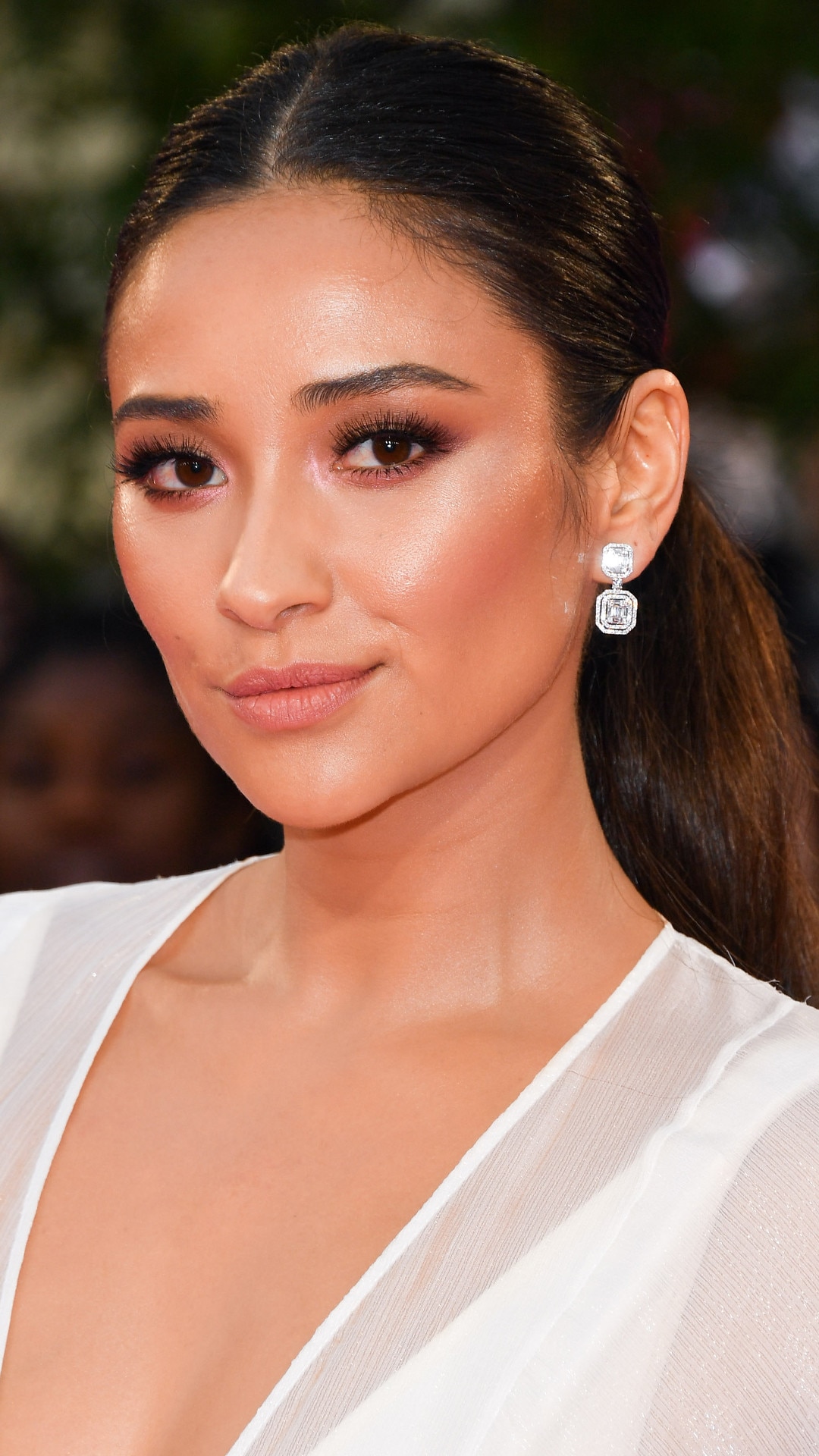 George Pimentel/Getty Images
Shay Mitchell
In fact, celeb aesthetician Sharni Darden, the purveyor of excellent skin for the likes of Jessica Alba, Chrissy Teigen, Shay Mitchell and Emmy Rossum, is a big fan of the face mist. It won't be long until the skin-care pro's recommendation trickles out to her clients.
Keep scrolling for the best in skin care. There's a big trend toward green beauty, with some lesser known brands you may not know. There are also a few drugstore surprises—and a lot of red-carpet-worthy products you need to try, stat.
E! Style editors tried and rated hundreds of products, supplied by brands for testing. 
Stay tuned for more 2017 Beauty Award winners, coming soon!