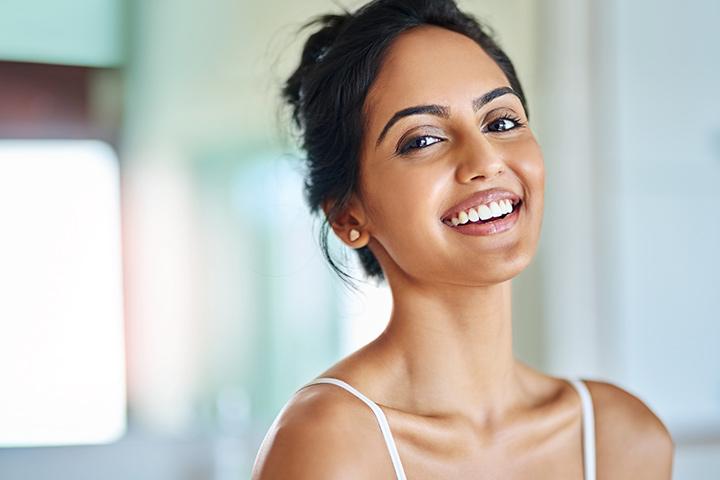 Image: iStock
They say once you hit your 30s, it's all downhill from there. You start developing aches and pains you never knew, you have to ditch half the foods you love because you can't digest them anymore, and then there's your skin! Let's not even go there. Fine lines, wrinkles, spots that appear out of nowhere – they are just some of the issues that start haunting you every time you look into a mirror! But there's a secret that can help reverse and even prevent all of it. And that secret is collagen.
Collagen is so vital for your skin: it's actually the keystone that holds all your connective tissues (such as your skin, bones, nails, hair, gut lining, tendons, joints, and cartilage) together (1)! Sadly, the production of this protein takes a downward turn when you hit your late 20s, leaving you with the early signs of aging, such as fine lines, wrinkles, joint pain, digestion problems, and more (2).
Fortunately, collagen supplements exist to boost your collagen production and ensure you don't have to suffer the side effects of a lack of this protein in your body. While there are many products on the market, our personal favorite collagen supplement are hands down the Vital Proteins Collagen Peptides!
This wonder product is full of health benefits and even slows down the process of aging so that you look forever young! And while it acted as the perfect mix to our morning smoothie in its default flavor, Vital Proteins now offers its most popular and well-loved collagen peptides in 3 new and excitingly irresistible flavors: Mixed Berry, Vanilla, and the best of all, a delectable combination of Dark Chocolate & Blackberry.
With a combination of these delicious flavors, Vital Proteins Collagen Peptides surely pack a punch! But here's where it gets better. Not only do they offer all the health benefits of collagen along with a great taste to boot, but they're also packed with ingredients that are completely safe and add to the multitude of benefits it already possesses.
Sponsored
Flavors That Are A Supreme Mix Of Nutrition And Taste
The flavored versions of Vital Proteins contain hyaluronic acid and probiotics, which are great for your health. Hyaluronic acid has many uses, including helping healing sores in the mouth as well reducing fine lines on your face. Additionally, hyaluronic acid can also help reduce joint pain and prevent joint damage by aiding your joints in retaining their moisture; hence, consuming it will only make sure you lead a hale and hearty life (3).
No wonder this single brand is favored by some of the hottest and most beautiful celebrities of Hollywood such as Jennifer Aniston and KourtneyKardashian. These ladies have flawless skin that is the envy of every woman around the world! So, if you too want to beat all the signs of aging like these women, you know what to do.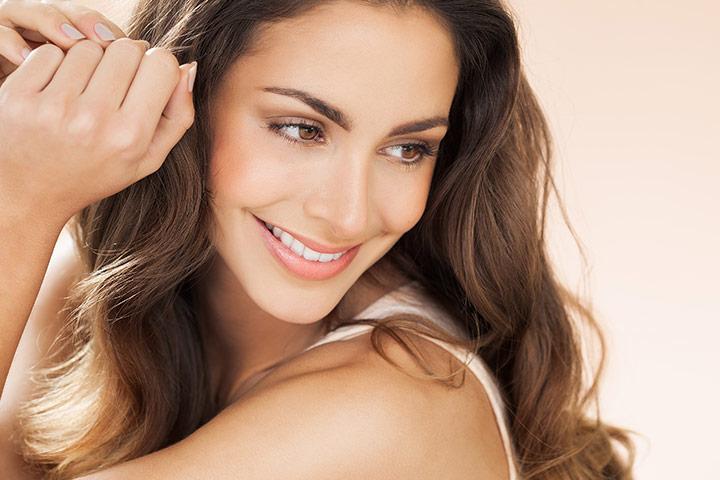 Image: iStock
The probiotic content of Vital Proteins has its own share of benefits too. Also known as 'good bacteria,' probiotics help in improving your digestive function. They can also help prevent as well as treat diarrhea, reduce stress, keep your heart healthy, reduce the symptoms of skin conditions such as allergies and eczema, improve your immunity and even help you lose the fat around your belly (4), (5), (6), (7). That's a whole lot of benefits rolled into one!
And the list doesn't stop there. Sometimes you can develop sudden flare-ups on your facial skin or other parts of your body due to the improper working of your digestive tract. Since probiotics help improve digestion and promote a healthy gut, you can get rid of the blemishes caused by a faulty digestive tract by making Vital Proteins a part of your daily diet.
So, tempted to make Vital Proteins a part of your morning routine? All you have to do is add to your favorite drinks such as coffee or smoothies and enjoy the nutritional benefits it has to offer. 2 scoops twice a day of any of the taste bud-loving flavors is ideal if you're just starting out! Each of the 2 scoops contains 20g of collagen, 120 mg of hyaluronic acid, and 2B CFU of probiotics, so you get your daily recommended dose of these vital nutrients without having to gulp down foods you don't like or popping an array of individual supplements you can do without!
If you find smoothies unhealthy and would rather make an even healthier drink out of your own bottle of Vital Proteins, you can add it to a handful of greens or even mix it with your water and sip on it throughout the day. To find out more tasty ways to use collagen peptides, check out the Vital Proteins blog. You will find a handful of flavorful, healthy, and easy recipes that you will love to make again and again!
The following two tabs change content below.
Source
http://www.momjunction.com/articles/anti-aging-collagen-combos-that-pack-a-punch_00441887/