Michelle Obama Partners with Black-Owned Vegan Lipstick Brand to Help Americans Register to Vote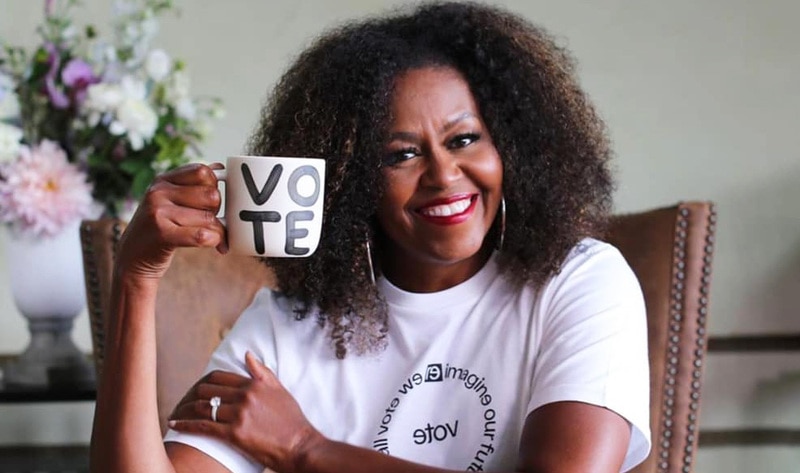 Former First Lady Michelle Obama recently partnered with Black-owned vegan beauty brand The Lip Bar to promote its Bawse Lady liquid lipstick. The Lip Bar will donate 40 percent of all sales from the red-hued vegan lipstick to the new campaign When We All Vote, which is helping Americans register to vote in the upcoming presidential election. "There are so many ways for us to express ourselves and our views––and voting is one of our most powerful tools for doing just that," Obama announced When We All Vote's campaign on Instagram. 
Entrepreneur Melissa Butler founded The Lip Bar in 2012 to fill a gap in the beauty market for bold, vegan lipstick shades that challenge the standard of beauty by focusing on inclusivity and representation. In 2018, the brand's vegan lipsticks launched at 450 Target stores nationwide and The Lip Bar opened its flagship stand-alone store in Detroit in 2019. "We are so excited and so proud to partner with our forever first lady Michelle Obama and When We All Vote's mission to get people to the polls this November," The Lip Bar posted on Instagram.
This content was originally published here.