With so many shades and finishes to choose from, choosing a nail polish color isn't always easy. That said, there are a few things to factor in when making your selection. Much like eyeshadow and blush, not every nail polish shade will compliment your skin color and undertones.
Need help choosing the right nail polish color for your skin tone? We share the best ones, plus a simple trick that will help you determine whether you have warm, cool, or neutral undertones, ahead.
1. Fair skin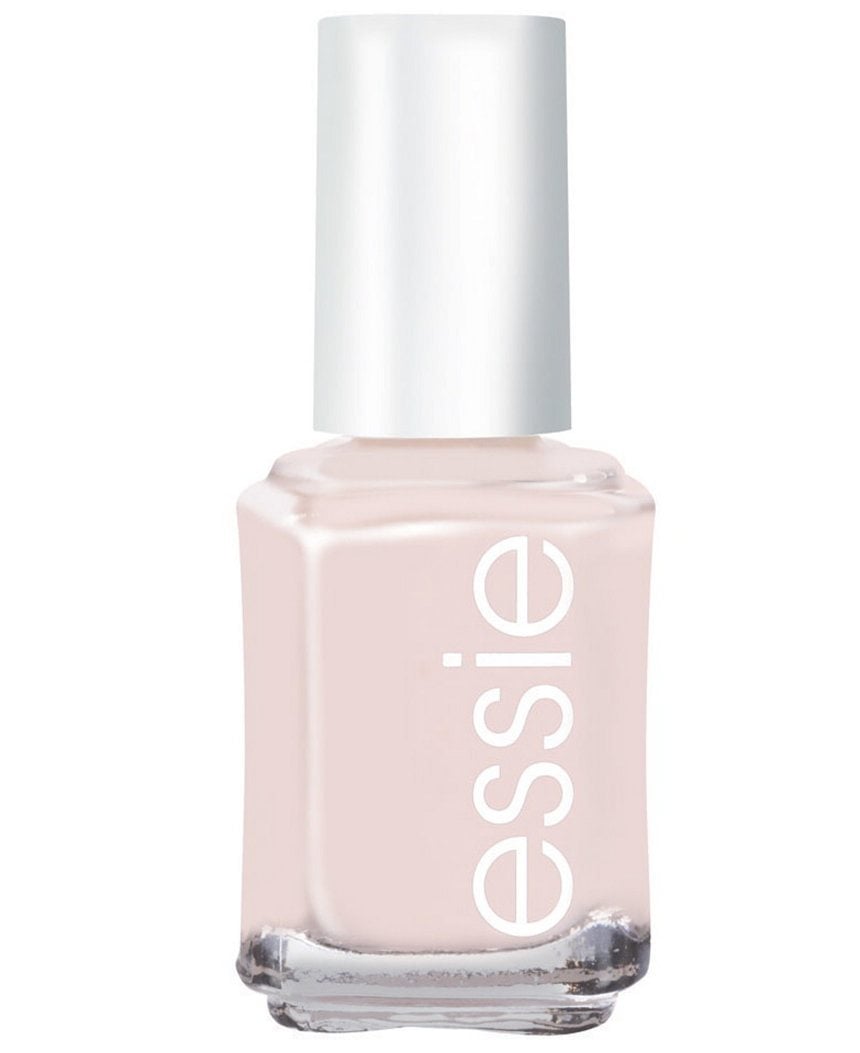 A subtle pink is the Queen's favorite. | Macy's
Thanks to a natural pink tint to the skin and cool undertones, light pinks like blush are a must-try for those with fair skin. The Queen of England is a big fan of blush pink nail polish, as it's both neutral and classic (and pairs nicely with her fair skin). See her go-to shade, here.
2. Light skin
Give this stunning lavender a try. | butter LONDON
For those with a skin tone that is still light, but not fair, try a lavender nail lacquer. Like fair skin, light skin tends to have cool undertones, so a cool-colored lavender can be the perfect shade. We love Butter LONDON in Misty Lilac.
3. Medium skin
A pretty coral is a gorgeous choice. | Essie
For medium skin tones, a coral nail polish is the way to go. Like the color coral, most medium skin tones have a mix of both cool and warm undertones, so a peachy pink orange can really compliment your skin. Our go-to coral manicure? Essie Corals Nail Polish in Peach Side Babe.
4. Olive skin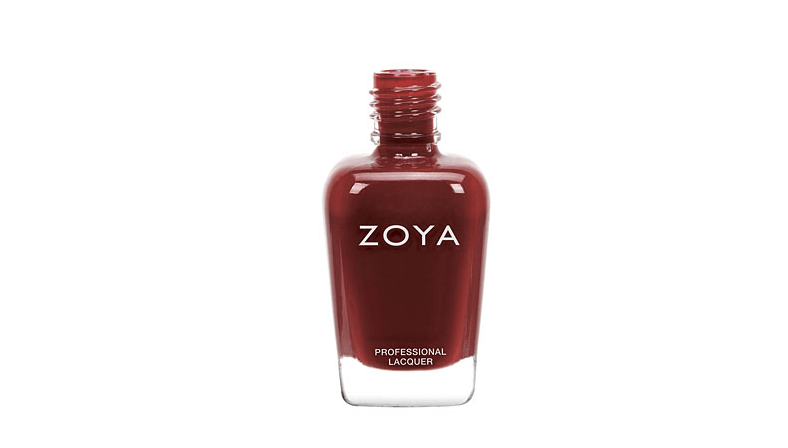 Perfect for wintertime. | Zoya
For olive skin tones, burgundy can be a great dark-hued nail polish color. Not only does it compliment the skin, it also makes nail beds appear thinner than they actually are. Our must-try for the season? Zoya Nail Polish in Pepper.
5. Deep skin tones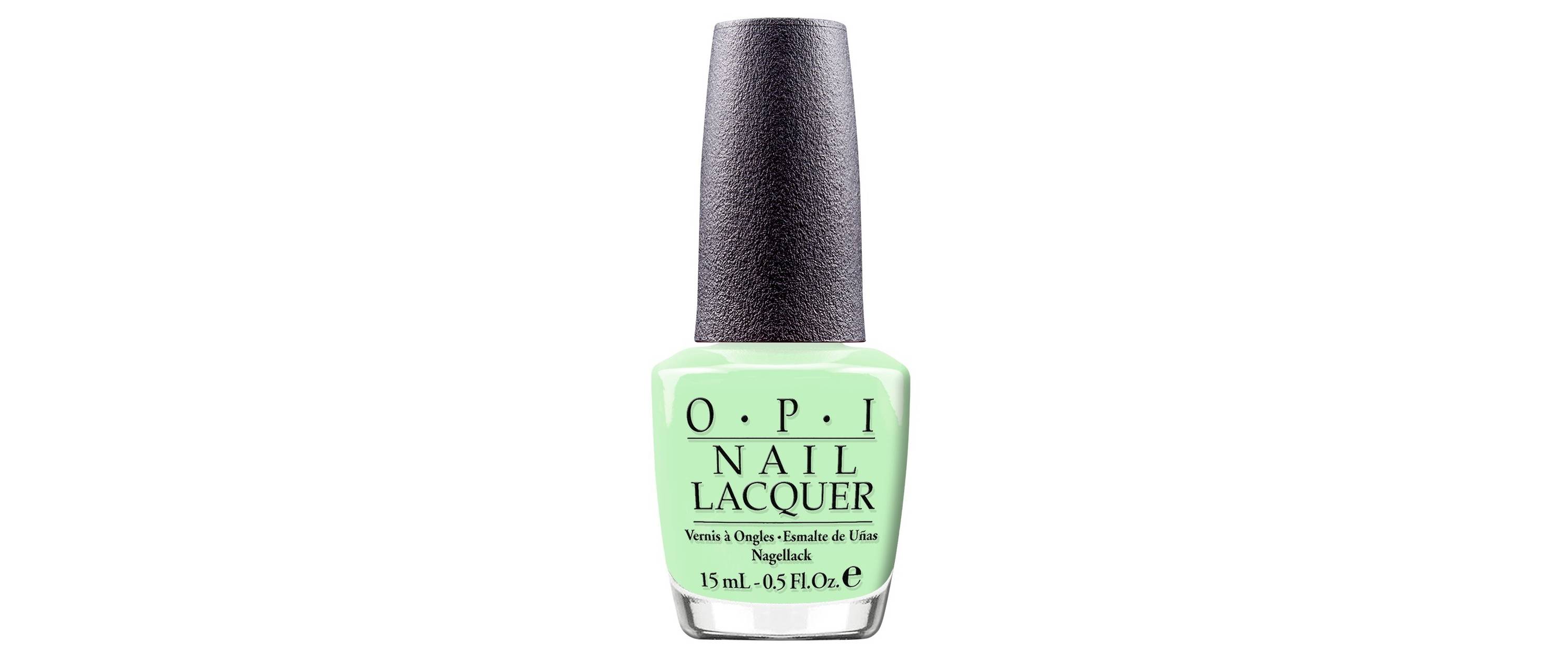 A fun and trendy shade. | Target
If you're looking for a nail polish shade that will look great on dark skin tones and create the illusion of younger-looking hands, look no further than mint. A cross between blue and green, mint can make nails pop without drawing attention to any signs of aging on the tops of your hands. We love OPI Nail Polish in That's Hula-Larious.
When choosing a nail polish color that compliments your skin tone, it's important to also pay mind to your undertones. Up next, we look at the best nail polish colors for warm, cool, and neutral undertones — plus, how to tell what your undertone is.
6. Warm undertones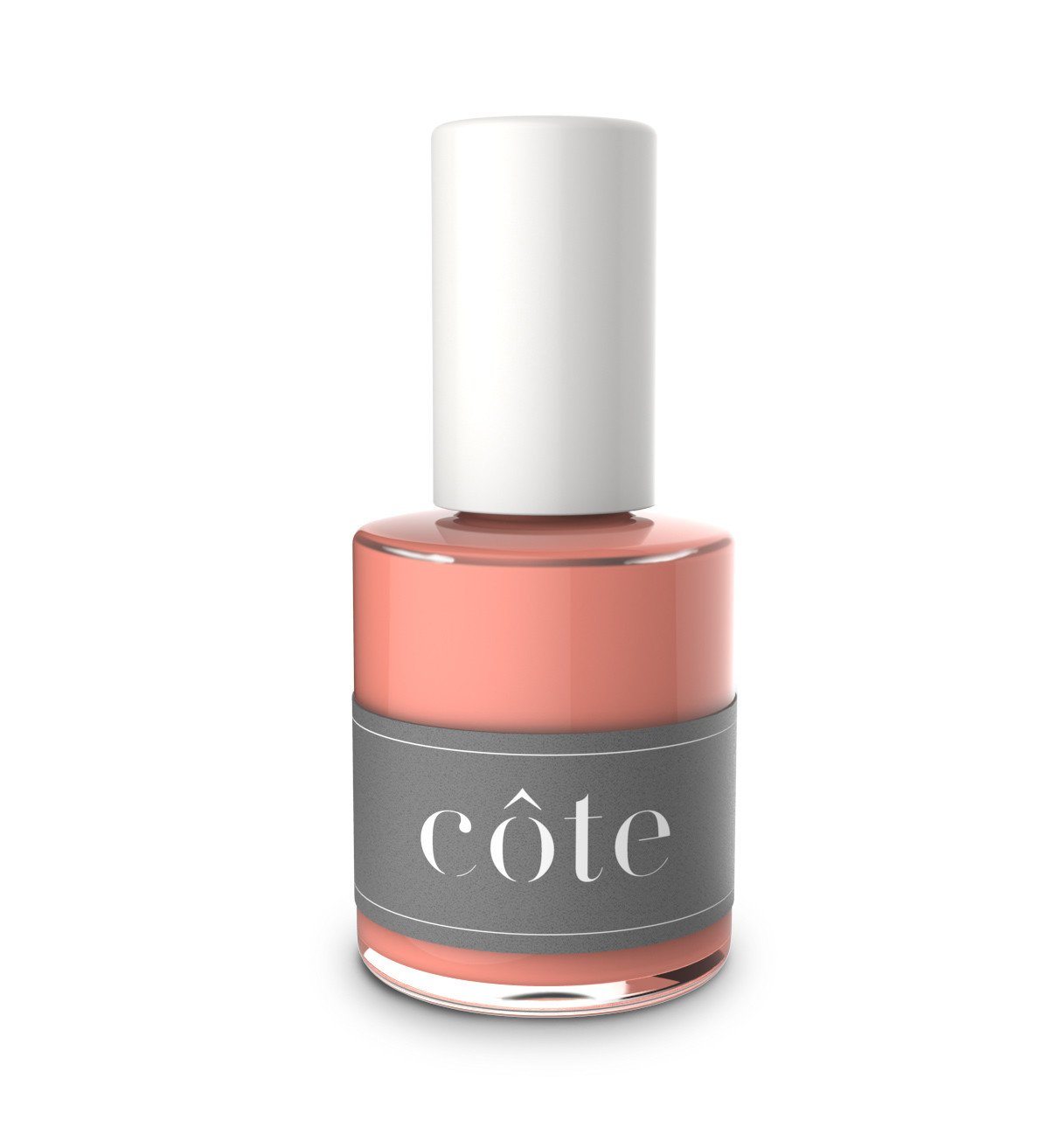 A fresh choice. | Côte
For those with warm undertones, warmer nail polishes like peach can be a great manicure choice. We love Côte nail polish in No. 1 for it's perfect mix of orange and pink hues in a veil of warm undertones.
7. Cool undertones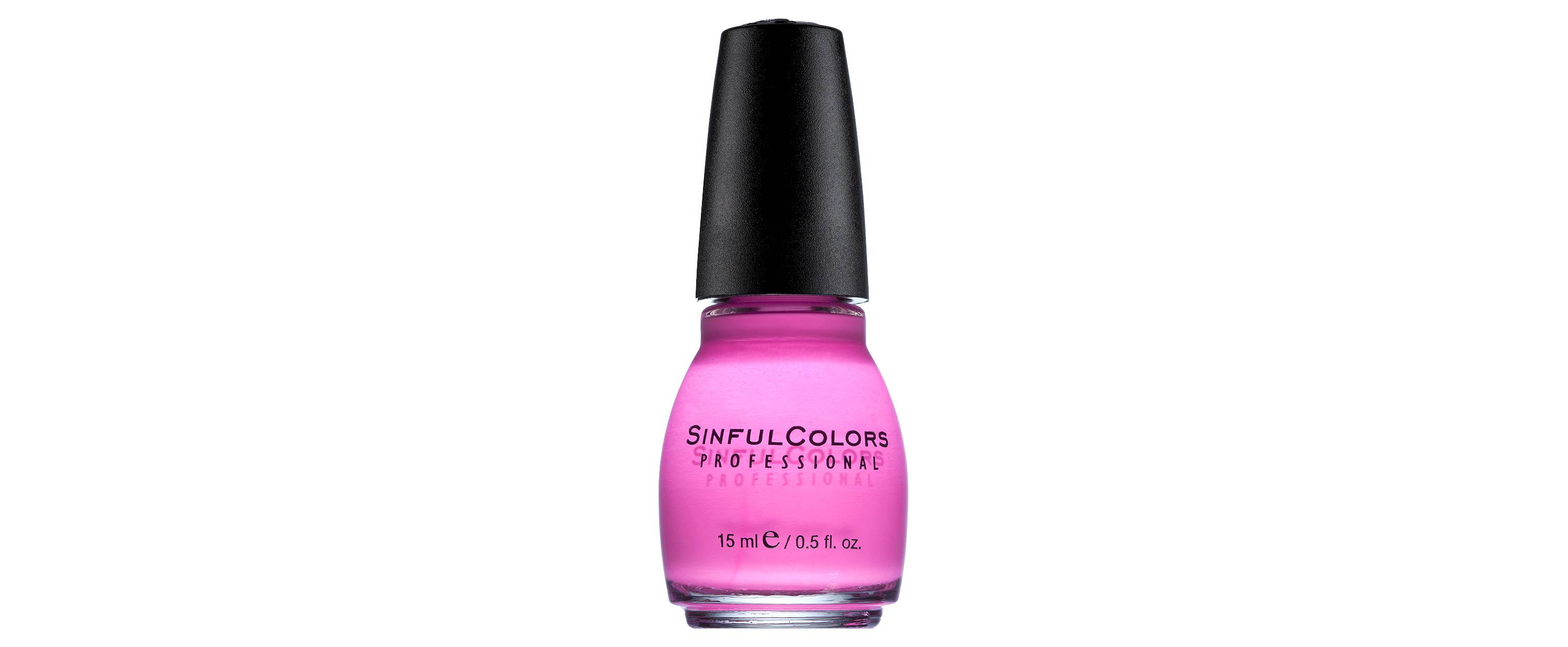 Hot pink polish is a fun look. | Target
Just because you have cool undertones doesn't mean you have to shy away from pink nail polish. In fact, many hot pink polishes have cool undertones, too. We love Sinful Colors Professional Nail Color in 24/7.
8. Neutral undertones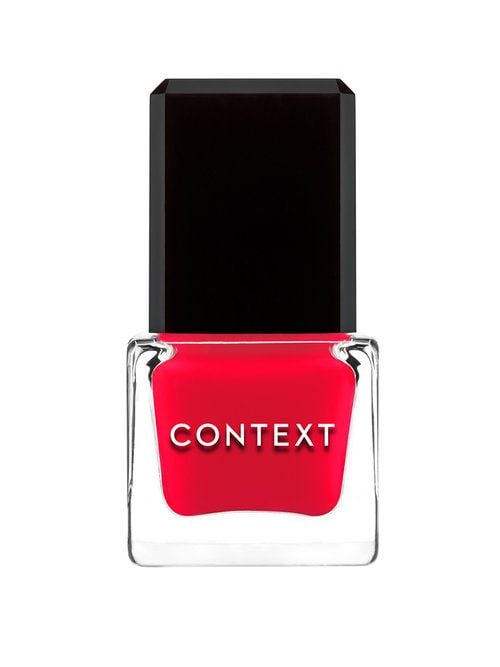 It's an ultra flattering shade. | Context
Neutral undertones feature both cool and warm tones. For nail polish, we recommend sticking with colors that look great on all tones, like a red-orange. Not only can red orange be the perfect anti-aging nail polish color, it can be ultra flattering on neutral undertones, too. We love Context Nail Lacquer in Showstopper.
9. How to tell what your undertone is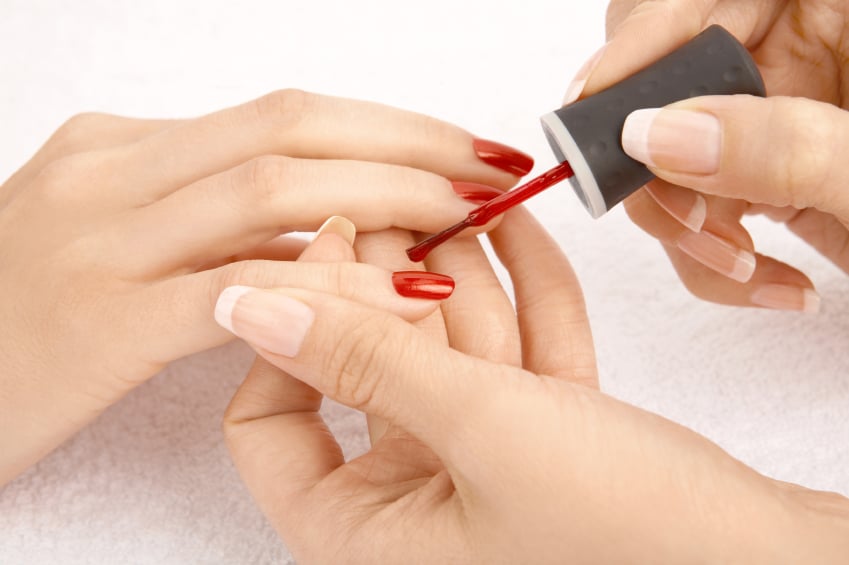 Undertones are a little trickier. | iStock/Getty Images
While your skin color may be obvious, your undertone can be a bit tricky. Luckily, there is an easy beauty trick for figuring out whether you have a warm, cool, or neutral undertone.
To find out what your undertone is, simply hold a piece of white paper against your skin. If your hands appear to have a sallowness to them, you have a warm undertone. If you notice hues of pink or blue-hued red, you undertone is cool. If you notice your skin looks gray, you have a more neutral undertone (this is often the case for those with olive skin tones).